Full truckload transportation and added loads
We use vehicles with the following load capacities:
Up to 1,3 tons
Up to 8 Euro-pallets up to 2.2 meters high
Up to 8,2 tons
Up to 18 Euro-pallets up to 2.99 meters high
Up to 24 tons
Up to 34 Euro-pallets up to 2.99 meters high
And low-floor vehicles
With a load capacity of up to 7 tons.
---
Pol-Buss has been specializing
in transportation and forwarding since 1992. Our head office is located in Poznan.

---
Y ears of experience in the transportation industry allowed us to establish high service standards, while our reliability and diligent approach to every order quickly gained us the trust of numerous companies. Today we offer transportation and forwarding services in the entire European Union. We guarantee timely and secure deliveries to all our clients. Our team of best, most experienced and qualified drivers takes care over all goods we are entrusted with.
We own excellent technical facilities and a modern fleet, which makes our capabilities even greater. Our technically efficient vehicles with modern equipment are ideal for transporting small and large shipments. We approach every order individually and with maximum involvement. This is how we increase our popularity on the market of transportation and forwarding services.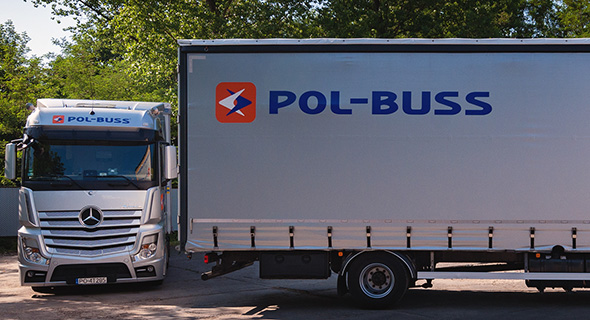 ---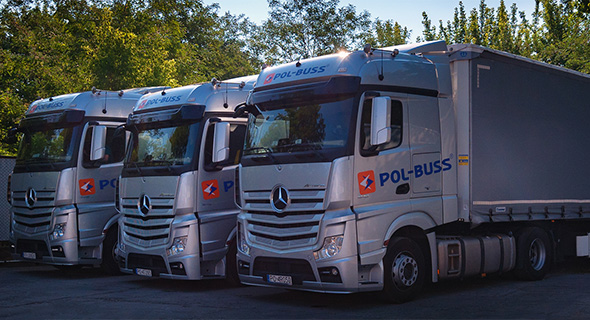 W e are able to easily acquire new clients and enjoy their positive feedback.
In order to ensure the satisfaction of our clients, we strive to make our services as affordable as possible.
We provide both our new and existing clients with professional advice and comprehensive service of the highest order.
Check out our offer and contact us to discuss the details.
We guarantee attractive terms of cooperation and full satisfaction!
---